THE MOST REALISTIC LURE ON THE PLANETTHAT IS DESIGNED TO CATCH YOU MORE FISH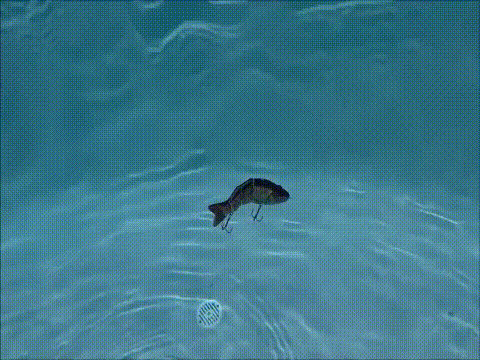 BEST FISHING LURE - Just like any fish lure in the tool .the Living Lure is super useful and
efficient whencasting to a spot with plenty of fish . It is a perfect tool forbeginners or young
aspiring anglers.
SWIMMING LURE - One of the significant " unfairadvantages of our Lure is the fact that it
will give greataction , just like a real fish ! Just twitch , reel , orrank : The lure does it all
as you reel You only need towork it to the right area , and it' ll get bites .
REALISTIC SWIMMING-THE detailed design andrandom motions make this lure realistic for
fishesletting you catch more.
Features :
Suitable for saltwater and freshwater
Using artificial fish scale gloss paint
Ultra Realistic and Flexible Body Detail
Swims Like A Real Injured Fish
Ultra Sharp Treble Fishhooks
3D Vivid Eyes
The steel balls encased inside of the lures create sound
Specifications :
Lure Type : 6 Segments Jointed Lure
Lure Length : 4.0''
Hooks : Rigged with Ultra Sharp Treble Fishhooks thatare known for high durability
and flexibility , perfectlysuitable for salt and freshwater . # 2x3 Fishhooks
Upgraded Fishhooks Rings : Quality Stainless Steel Rings
Lure Weight : 20g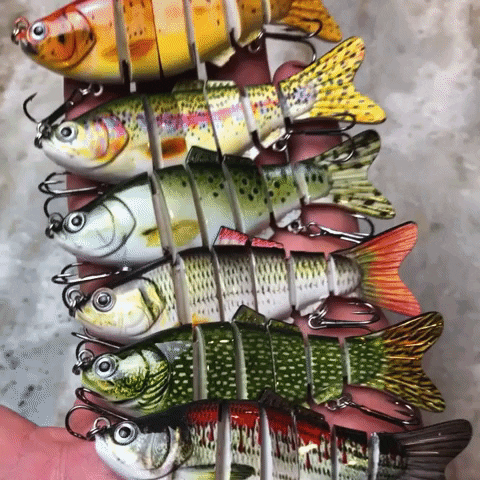 Color is selected at Random !